Your Sedona Vacation
Starts Here
Book Your Sedona Vacation Rental Today
Sedona Lodging & Packages
Enjoy the comforts of home in a Vacation Rental or Hotel
Vacation Rentals
If you're looking for some great homes-away-from home in Sedona, we've got a great selection of beautiful vacation rentals, that are sure to make your vacation perfect.
Luxury Hotels
Sedona has a vast selection of great luxury hotels that are sure to provide the most comfortable and luxurious Arizona vacation possible. Add the great views, and you're in for the vacation of your dreams.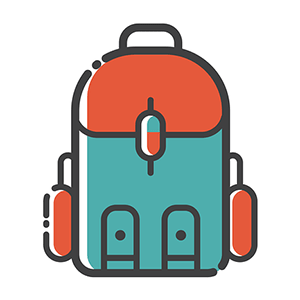 Travel Packages
If you're looking for some great deals on Sedona activities, or if you're traveling with a group, check out our travel packages! You're likely to find some amazing things to do and places to stay.
What Our Guests Are Saying
Wendy Bailey
Guest
I recently had the opportunity to spend a week at the Sedona Dream Estate with a handful of girlfriends for my birthday celebration. I could not have had a more fantastic time. We spent the week hiking, sightseeing, zip lining, shopping, eating at great restaurants and spending quality time together. The home was a perfect retreat. We spent most nights under the stars in the hot tub if not out in the back yard near the fire pit enjoying a glass of wine! I can't recommend this place enough. You won't regret staying here—whether it is a family reunion, a girls/guys week away or a work function—it is perfect!
Kasia Johnson
Guest
Had a wonderful time. The house was pristine and in a great location. Lots of room for everyone and the backyard was a lot of fun with the firepit at night. Would definitely come back to visit again!
Linda McAlister
Guest
I had a fabulous time in Sedona! We went zip lining, wine tasting, hiking and ate at some great restaurants. Relaxing evenings at the house on the deck and in the hot tub. I love the meditation garden in front! Such a fun and relaxing girls trip! The house was beautiful and immaculate. My bed was super comfy. Can't wait to go back!
Heather Hearne
Guest
Wow! What an amazing experience. I recently took my first trip to Sedona and fell in love with the town. Sedona.org is definitly the way to go! From the beautiful accommodations, to the exceptional customer service, they may my first time in Sedona such a wonderful experience. I can't wait to come back.